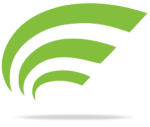 MEETING THE WORLD'S MAJOR CHALLENGES
Deploying expertise and capabilities to execute, BOLD Energy is committed across all its businesses to supporting major transformational change worldwide to radically transform the way we treat our planet and deliver unparalleled improvement in environment sector for our customers.
Our Mission, passionately innovate what is essential to human progress by providing sustainable solutions. Committed to be a clear impact worldwide, where every drop counts.
the bold energy offer is designed to meet global challenges

The earth's population will be about 10 billion by 2050
750 million people around the world still have no access to clean drinking water
Every year, at least 8 million tons of plastic find their way into our oceans
Fossil fuels still account for 80% of the global energy mix
Solving the toughest environmental challenges wherever they occur
BOLD Energy is an environmentally proactive driven company built on a strong team of engineers, experts, consultants and senior business leaders with solid background of over 25 years' experience worldwide in the sustainable and eco-friendly waste management, water, energy and Oil & Gas sector.
We bring together experienced professionals and advanced technologies to solve the world's most complex challenges related to the environment, waste and energy management, water treatment, quality and productivity.

Usefulness, at the heart of our strategic vision
"To ensure we meet the demands of today's dynamic market in the Gulf region, we are committed to provide flexible tailored solutions to our customers."
Attracting talent to better prepare the future
Innovating to meet the challenges of the future

Reinforcing the safety culture

working with corporate social responsability

Minimizing our environmental footprint

The group's main goal today is to contribute to the environmental challenges and Energy sector partnering with clients in order to provide a wide spectrum of high-quality consulting services and turn key solutions with a central presence in the Middles East and Africa.
BOLD Energy offers world class professional Business Management Consultancy, project management, design, construction, operation and maintenance to different sectors and type of clients.
BOLD Energy is a fast-growing International group aiming at bringing international expertise and unique experience design and build adapted to customers needs.
Our history is defined by expertise and innovation. With the acquisition of Sludge System Compost, Waste Water France and Reed Bed Construction, BOLD Energy carries on with that tradition, which focuses on research, development and our people.
Created in 2006 in Strasbourg France, BOLD Energy is now based in Dubai United Arab Emirates and has built a strong local experience within MENAT region during the last 12 years.
We empower our regional offices since 2010 with regional business leaders to become closer to our customers, listen and deploy resource and actions with reactivity.
Our responsibility goes beyond the bottom line. As part of a company that is dedicated to making a positive impact on the environment, we help our customers reach their performance and compliance goals with sustainable solutions that advance the circular economy.
2014 Center of Excellence consolidated in UAE
2013 Research & Development Gulf Region Focus
2015 Active partners with Emirates Green Council, Clean Energy Business Council, Waster Water, Agency and Water Alliance Association

The safety of our employees, clients and partners is BOLD ENERGY's primary concern.
The First Step Toward Risk Management is Knowledge
The First Step Toward Risk Management is Knowledge
We strongly believe in making our employees aware of sources of danger, safety rules and regulations. We insist that all employees:
Follow all safety rules and regulations, which are pertinent and necessary to their position

Conform to safe working practices

Commit to completing all safety-related training and certification programs
Safety is Everyone's Concern
Employees partly control occupational risk prevention for themselves but also for their colleagues. At Bold Energy, we are committed to involving employees in health and safety initiatives and reporting, as well as in finding more reliable safety practices.
We encourage employees to incorporate health and safety principles in everything they do and to learn to detect behavior which presents risk. We believe that everyone has a part to play in the chain of responsibility which will enable us to further reduce accidents at work.
We make sure that our employees know that their safety is our utmost priority and that they are entitled to refuse to take part in any activity where they feel that their safety might be in jeopardy.

Vision Tower  I  Business Bay  I  Dubai United Arab Emirates
Tel. +971 (4) 422 5545  I  Mob. 054 792 7395  I  business@bold-energy.com